The Spanish bank forays into the fastest growing structured products market in the world as it continues the expansion of its equity derivatives business.
Following the launch of its new trading and sales hubs in US and Apac, SRP caught up with Sancho Narvaez Vega de Seoane, the Spanish bank's head of Latam institutional investor sales in New York.
Narvaez (pictured) has also a mandate to cover structured products sales in the US market and sees the new phase of development as a natural evolution of the bank's traditional footprint in the region – BBVA has a strong presence across the region as a shareholder in some of the biggest local financial institutions.
The bank's flagship in the region is BBVA Mexico - the country's largest financial group, but it is also present in Peru, Colombia, Argentina, Venezuela and Uruguay.
"We want to leverage our positioning in Latin America to expand BBVA's presence in the US market," says Narvaez.
"Our relevant knowledge of the region, our risk appetite and our ambition to serve all Latam markets, is a differentiator in the Americas. The strategy in the region has been to leverage on our brand that is well known and recognised in the region, build strong relationships with institutional investors regionally, and export our local capacity in those countries to the rest of our global client base – Latam products for our clients in the US and Europe."
That strategy has worked so far and has helped the bank to establish itself as a "relevant player in the region and become the house of choice in Latam".
The second stage has been focused on combining its regional and global capabilities to bring global products to domestic investors in the region.
"This has enabled us to build more integral relationships with our clients in Latam as we can now offer a fully-fledged solutions business – financing, hedging, investing, and access to global markets," says Narvaez.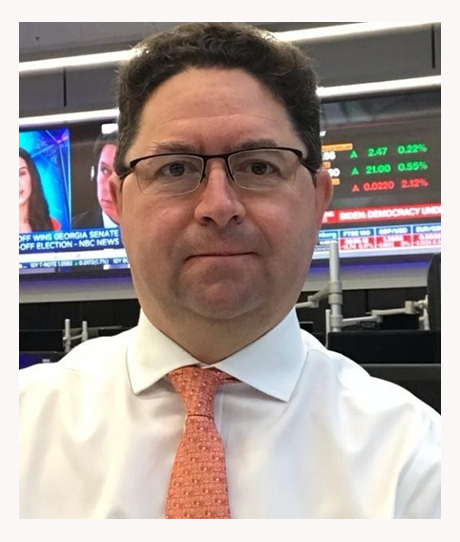 "Our coverage now ranges from plain vanilla to complex structures. Our structured products business has followed a similar trajectory to the equities business. Over the last few years, we became a top product provider for our clients in the region with a very strong underlying and payoff offering."
Change of guard
With the arrival of Roberto Vila (right) in 2019 the bank has transitioned towards a "factory of investment products" set up which is also leveraged to serve its clients in the Americas.
In addition to its main hubs in Madrid, London and Mexico, BBVA has now sales and trading desks for equity products in New York and Hong Kong.
"We have also developed a 3a2 MTN programme to provide investment solutions to onshore clients in the US and of course, several investments in innovation and digitalisation, to provide a better service for our clients," says Narvaez, adding that the changes introduced by Vila have had a positive impact on the business prospects "because it has brought focus on investment products and accelerated our cross-asset set-up thanks to a clear strategy and investment to grow our business".
"It is fair to say that Roberto's vision of implementing a 'factory approach' on our investment solutions business has put our equity derivatives business at a different level."
Recipe for growth
Although 2020 was a transition year full of turbulence and headwind for the industry BBVA made the headlines with a number of high-profile developments such as the launch of its QIS business as part of its shift towards digitalisation.
"The adoption of technology to improve processes and streamline the interaction with clients has been key as we move towards what we call a 'factory approach'," says Narvaez. "Our capacity and bandwidth to transact and manage a large quantity of products has increased notably. We are now able to provide daily, thousands of automated pricing, on hundreds of underlyings, via different channels, something unimaginable before.
"BBVA's brand and quality rating is also recognised and our technology is helping us to compete in a very mature market. We ended 2020 in an upward trend with very promising prospects which have continued to materialise in 2021."
We think our strategy will help us position BBVA in the US. Sancho Narvaez
Competitive edge
As many other product manufacturers, the Spanish bank has also taken steps to de-risk its trading books overtime by shifting long term risk to short-term risk as "it is easier to recycle".
"We feel we have a very competitive offering and our equity derivatives capabilities are at par with other competitors in those markets," says Narvaez.
"French and US banks have been traditionally at the forefront of developments in the structured products market - the service they provide in equity products is superb and they have a global footprint. However, we have a stronger presence in the region and we have high-street level visibility which gives us a different edge as we have reach to all sorts of clients in the region – from corporate to institutional, but also retail and private banking."
The Spanish bank's competitive advantage, according to Narvaez, is its level of penetration in these markets, its client philosophy and a recognised brand that resonates with investors, big and small, in the region.
"2021 has been a positive year so far," he says. "We have a conservative approach when it comes to relationships and look to cultivate long-term relationships. If a client does well, we do well."
Next steps
The bank has capitalised on that approach to develop tailored strategies to clients in the region and has created dedicated structuring and research teams focused on this value creation to support product development and offer new investment ideas.
"Clients now see us as a player that not only can serve them in their day to day, but we can also offer added value with an expanded service and product coverage," says Narvaez.
The US structured products market "represents a huge opportunity" for BBVA now that it can provide investment solutions to onshore clients in the US (via a 3 (a)(2) note programme).
"This will enable us to access the institutional space and grow in other areas where we can add value not only to expand our geographical coverage but also tap into new opportunities," concludes Narvaez. "It's a new market for us.
"We think our strategy will help us position BBVA in the US and will be cemented in providing diversification and access to our clients, as well as tailored solutions that meet their risk profile and help them meet their goals."