Highlights from 2020
Thank you for attending SRP Italy 2020 Virtual Conference, check out some of the key highlights from the conference!
JOIN SRP ITALY 2021 MAILING LIST
SRP Italy Performance Report 2020
This is the first performance report that SRP releases for the Italian market, and it comes at a truly testing time for the structured product market.
The period covered by the report, from 2014 to June of this year (2020), has been eventful, and included several regional crises, troubled markets, economic and political tensions, and, more recently, a global pandemic. DOWNLOAD THE REPORT!
Interested in being part of the event next year? Get updates on the conference by:
---
Gallery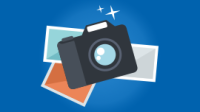 Videos