Luma bolsters platform's infrastructure, Simon Markets to enter annuities space; Eusipa adds Luxembourg's trade body; F&G partners with BlackRock to launch new indexed annuity; Maybank deploys Avaloq banking suite.
Luma, the US multi-issuer online platform for broker/dealers, registered investment advisers (RIAs) and banks, has partnered with French fintech firm LexiFi which will be the platform's technology provider.
Under the terms of the agreement, Luma will deploy LexiFi Instrument Box into its 'multi-issuer, multi-product and multi-wholesaler platform' to offer custom views, tools, information and automation to simplify sales and provide on-going support to users.
LexiFi's Instrument Box is the firm's core derivative technology which provides a scripting language for contract description and automatic user interface generation, exhaustive life-cycle processing and reporting, generation of optimised pricing code and an integrated solution for document generation. The French firm which is led by chief executive Jean-Marc Eber (pictured) has also developed a modelling language for finance (MLFi), which captures terms and conditions of financial contracts.
LexiFi Instrument Box was deployed in 2014 by Bloomberg to enhance its derivatives platform, which includes capture screens, trade sheet generation, flexible and simplified scripting language for contract creation, reporting, and life-cycle processing with audit trail and seamlessly integrates with Bloomberg's distribution network.
Luma was launched in mid-2018 after Bank of America Merrill Lynch (Baml) and Morgan Stanley teamed up with Navian Capital, a distributor of financial products, to launch the multi-issuer electronic platform for structured products and annuities of which the three firms will be co-investors.
Lexifi has also reached an agreement with Kepler Chevreux Solutions, a firm specialised in the research, design and distribution of tailor-made structured products. LexiFi will be the firm's technology solution provider.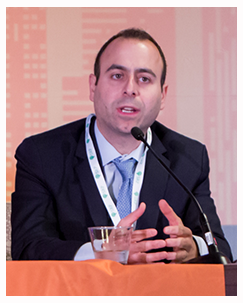 Simon Markets rolls out module for annuities, partners with Prudential
US structured products platform Simon Markets has expanded its digital platform to help financial professionals to navigate the indexed annuities market.
The platform has also onboarded Insurance company Prudential which will launch the PruSecure fixed indexed annuity - Prudential's first product in the platform.
The platform 'sits on the desktops of more than 30,000 financial professionals who serve more than US$3 trillion in assets', stated Simon Markets in a statement.
This is the second high profile move by Simon Markets this year and follows the onboarding to Raymond James in June. The US investment banking company uses Simon 'to provide education certification, marketplace offerings, current offerings details, straight through order entry, and complete lifecycle support'.
Simon Market's chief Jason Broder (above) said the platform's technology, 'including its analytics and education, provides a basis for financial professionals to evaluate and recommend retirement solutions'.
Nomura's China joint venture receives securities business licence
Nomura Holdings has announced that its majority-owned securities joint venture in China, Nomura Orient International Securities, has received a securities business license from the China Securities Regulatory Commission (CSRC) to operate brokerage, investment consulting, proprietary trading, and asset management businesses.
With a capital of RMB2 billion (US$284.4m), Nomura Orient International Securities is aiming at leveraging its global expertise to provide clients with diverse investment products including structured products and services for the Chinese market.
The ultimate goal of growing the business into a full-fledged brokerage that will form a core part of the firm's strategy in Asia ex-Japan, stated Nomura.
Eusipa expands ranks with Luxembourg's trade body addition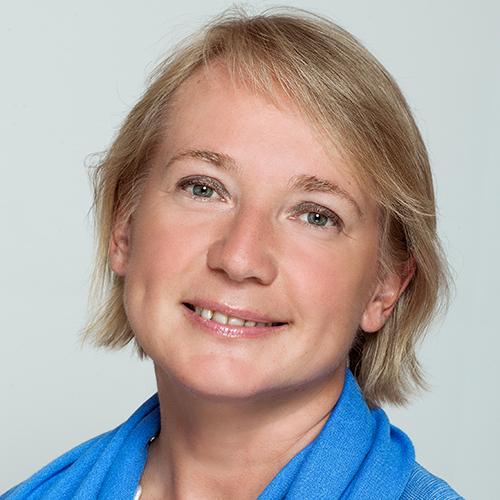 The European Structured Investment Products Association (Eusipa) has added its 10th member, Luxembourg's Structured Investment Products Association, Luxipa.
The Luxembourg trade body was set up in 2019 to represent the main entities operating from Luxembourg in the issuance and distribution of structured products to domestic and neighbouring markets.
Eusipa chair Heike Arbter (right) said: 'The foundation [of Luxipa] is an important step in drawing together issuers and distributors in one of the significant national markets of the EU.'
Luxipa chairman Fabrice Todeschini noted that Eusipa has 'become a cornerstone of structured products industry representation' and 'played an increasingly important role in major cross-market debates about the regulation and standardisation of our products.'
Eusipa was founded in 2009 as the main European trade body for issuers of structured investment products. It brings together the national associations of Austria, Belgium, France, Germany, Italy, Sweden, Switzerland, The Netherlands, the United Kingdom - and now Luxembourg.
F&G Announces Next-Generation Accumulation Annuity: F&G Power Accumulator
US provider of annuities and life insurance F&G Annuities and Life is offering the F&G Power Accumulator - a new fixed indexed annuity (FIA) and the first annuity brought to market that features iShares exchange traded funds (ETFs) as the primary underlying strategy, as well as a blended index.
The Power Accumulator annuity offers several options that are benchmarked to BlackRock's ETFs, including the iShares Core S&P 500; iShares MSCI EAFE; iShares U.S. Real Estate; and iShares Gold Trust.
The new FIA also offers a market index option – the Balanced Asset 10 Index – and a fixed interest option, where the rate is set annually, but is guaranteed not to be below 1%. The Power Accumulator annuity is offered via seven-year (the Power Accumulator 7 annuity), and 10-year time horizons (with the Power Accumulator 10).
The Power Accumulator FIA provides a safe and simple way to accumulate [with] no caps to explain, and no annual fee.
'Power Accumulator is trackable and transparent, and is benchmarked to real returns,' said Ron Barrett, VP, annuity distribution & key accounts. 'This is the next generation of accumulation and protected growth for policy holders.'
Maybank adopts Avaloq Banking Suite to target HNW clients in Singapore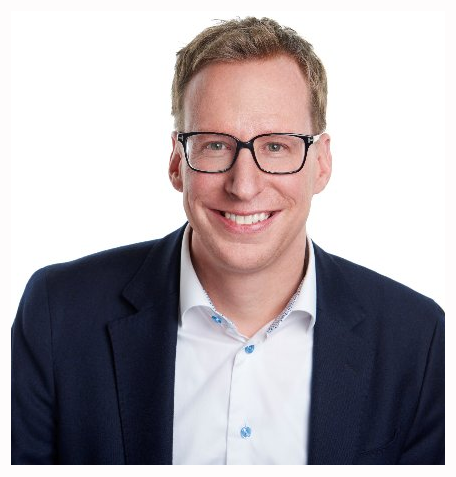 Maybank Group, South East Asia's fourth largest bank by assets, will use the Avaloq Banking Suite to serve Maybank Premier clients in Singapore.
The implementation, which went live successfully within the bank's systems on November 25, will enhance Maybank's high net worth (HNW) segment with new system capabilities, investment product features for affluent clients 'while upgrading the risk management and oversight of client portfolios'.

Maybank has been using the Avaloq platform for its Singapore-based private banking business since March 2016. The Avaloq platform will facilitate the bank 'to create better customer experience for Maybank Premier clients with performance calculation and a suite of wealth products and services', said Lim Kok Boon, head of Maybank Premier, Maybank Singapore.
Avaloq completed in November the acquisition of structured products specialist data provider Derivative Partners adding independent valuation, trading and management of financial instruments to its banking suite. Users of Avaloq's platform include China CITIC Bank, DBS Bank, LGT and Deutsche Bank.
'In an increasingly highly digital environment, this sort of agility will define the leading financial institutions in our view,' said Pascal Foehn (above), Avaloq's group chief operating officer and executive board sponsor for Asia.