As the structured products market in Poland expands, SRP spoke to several market executives about the current state of affairs and the prospects to push the retail market forward.
The recent turbulent weeks in the financial markets have led to changes in savings and investment portfolios for Polish investors.
Drastic cuts in interest rates by the National Bank of Poland led to a drop in profitability of bank deposits, which had been very popular until recently. On the other hand, in March and April, mass redemptions of participation units in open-end investment funds took place because of panic related to the drop on global stock exchanges and uncertainty about the future of the global economy.
"[Against this backdrop] the most opportunistic investors began to keep a close eye on potential investment opportunities that emerged after the market turmoil," says Joanna Pluta, member of the management board at the Polish Council for Structured Products (Polska Rada Produktów Strukturyzowanych, or PRPS). "A focus on structured products was best observed in the case of non-subscription certificates admitted to trading on GPW [Warsaw Stock Exchange]."
Polish investors are focused on capital guaranteed and yield enhancement products - Izabela Olszewska, GPW
As seen in other jurisdictions, the current market environment has had a positive impact on structured certificates listed on the Warsaw Stock Exchange – an increasingly popular segment of investment products in the Polish market.
"Polish investors appreciate structured products because they provide exposure to markets and commodities which are not available directly to retail individuals on local markets, such as oil, gas or precious metals," says Izabela Olszewska (pictured), member of the GPW management board. "Investors holding brokerage accounts can invest in structured products based on indices, stocks, and commodities listed on foreign markets."
Structured products are traded in a dedicated market maker system which addresses the specificity of the products, and many new issuers of structured products, including Europe's biggest issuers, have recently been active on GPW. The value of turnover in structured products on the exchange in H1 2020 was €45m higher than the total annual turnover in 2019, and stood at €338m, including €83m in March alone as volatility peaked.
"Polish investors are focused on capital guaranteed and yield enhancement products, as well as leveraged products [turbo certificates and factor certificates traded on GPW]," says Olszewska. "Investors are looking for markets with pronounced trends and high volatility. This approach became particularly popular starting in March 2020, when trading surged in commodity-based certificates (mainly oil), global exchange indices and technology stocks."
Product trends
Turbo certificates were the most popular structured product traded on GPW in 2019 with a €109.2m turnover, while the second most traded product were factor certificates (turnover at €99m), followed by capital guaranteed certificates (turnover close to €40m).
Market players expect another type of structured certificate - namely guaranteed products - listed on GPW to bring greater interest and growth in trading for Polish investors over the next months and weeks.
According to the Polish trade body, structured products with full or partial capital protection have a chance to fill the gap in portfolios of highly risk-averse investors who have so far allocated most of their funds in deposit products or safe money market instruments, which, at current interest rates and inflation levels, give a negative result in real terms.
On the other hand, this type of certificate may also be of interest to investors who accept more risky product solutions, but would like to manage their investment risk more effectively after the recent increased volatility.
"To obtain a satisfactory level of potential profit, while fully or partially protecting the capital, investors have to reckon with an extended tenor of investment," says Pluta. "In the Polish market, however, in contrast to many Western European markets, products with full capital protection are still possible to obtain at a tenor of six to seven years or shorter, if 100% capital protection is renounced."
Regulatory framework
Taking into account the legal limitations of Polish financial institutions regarding the possibility of issuing structured certificates on their own, the association anticipates that in the near future it will be natural for investors to reach for guaranteed structured certificates issued by foreign institutions, says Michal Karwasiński (pictured below), attorney at law and member of the management board of the PRPS.
"However, it is important that products issued under foreign law and offered on the Polish market are listed on GPW, which ensures greater transparency of the offer, increases issuer credibility in the eyes of Polish investors, and guarantees liquidity of trading on the secondary market," he says.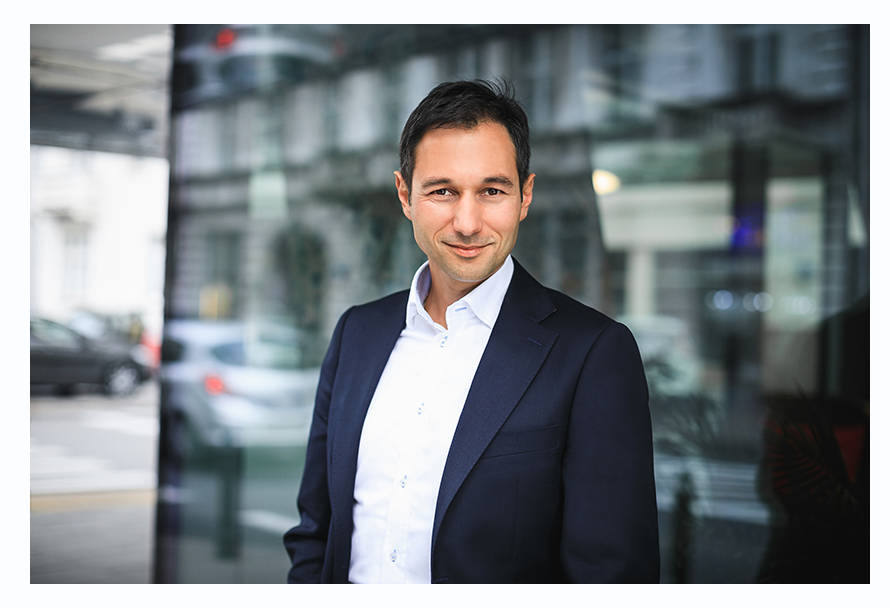 One of the core objectives of PRPS is to implement activities aimed at supporting sustainable development of the Polish structured products market.
"By establishing strategic cooperation with both market representatives and public authorities, we have taken initiatives to create favourable organisational and legal conditions for further development of this market," says Karwasiński.
The association believes the current situation in the Polish structured products market requires changes in many areas, and notes that a solid regulatory framework is crucial for its stability and security.
"At present, the prevailing view is that due to the binding provisions of Polish legal acts, it is impossible for domestic entities to issue structured certificates," says Karwasiński. "Consequently, only structured certificates issued by foreign issuers can be purchased on the Polish market. When domestic entities start issuing structured certificates, it will undoubtedly result in the expansion of the offer and increased competitiveness on the Polish structured market."
Education
Sustainable development also requires investor education: the dissemination of reliable knowledge about structured products is another priority of PRPS. The association is also seeking to introduce principles of good practice in the sales promotion of structured products, as well as standards for the protection of market participants.
"From the point of view of non-professional investors, it seems important to introduce uniform standards for information on the products presented to them," says Antonina Karwasińska (below), attorney at law and chairman of the supervisory committee of PRPS.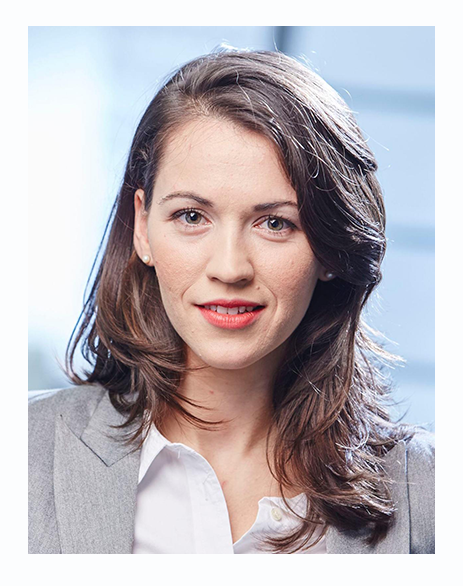 "The level of complexity of such securities, as well as the variety of names (eg names of payout profiles etc) make it significantly more difficult for investors to compare the product range of different issuers. Therefore, one of the key projects of PRPS will be developing a clear and structured standard of presenting information on investment potential and risk profile of structured products offered on the Polish market."
The initial agenda of PRPS has been marked by the establishment of strategic partnerships with organizations such as GPW or the Chamber of Brokerage Houses, as well as individual issuers of structured products operating in Poland.
"In the coming months, we will start the implementation of two key PRPS projects, ie an educational project, and a project concerning regulation of the legal situation and unification of standards for the distribution of structured certificates in Poland," said Karwasińska, adding that educational projects prepared by PRPS will be addressed both to individual investors and employees of investment companies that distribute structured products.
"Increasing the awareness of investors and advisors regarding the use of structured certificates in the construction of the investment portfolio and broadening the knowledge of product risk assessment are key to the sustainable development of the structured certificates market."
Standards
As part of the project concerning regulation of the legal situation and unification of standards for distribution of structured certificates, a working group will be established, consisting of representatives of PRPS, the community of structured certificate distributors and other organisations representing the interests of financial market institutions in Poland.
"We are confident that together we will develop uniform standards of distribution of structured certificates," says Karwasińska. "In our opinion, these activities can directly contribute to maintaining safety and stability of the industry and, in the long term, create a good environment for the sustainable development of the structured products market."
GPW's Olszewska concluded that considering the recent boost in the number of brokerage accounts, historically low interest rates and the continuously expanding product offering, investor interest in structured products is expected to grow even faster.
"We are proud that the PRPS supports our educational projects addressed to participants of the structured products market," says Olszewska. "The initiatives planned by PRPS will help to improve transparent regulations and bolster continued development of structured products in Poland."
The WSE has just reported that the total value of trading in exchange-traded products on the exchange, which includes ETFs and structured products, amounted to almost PLN2 billion in the first half of 2020. The most popular among investors were structured products, the turnover of which reached over PLN 1.5 billion in PLN 223,000 transactions. It is worth noting that the turnover in these instruments throughout 2019 amounted to PLN 1.31 billion.